Wie wel eens van feromonen heeft gehoord, weet hoe belangrijk het verspreiden van geur kan zijn. Eenvoudig gezegd zijn feromonen de geur van aantrekkingskracht. Feromonen bepalen waarom we de ene persoon aantrekkelijk vinden en de ander niet (Jaja, love is in the air). Maar niet alleen als mens kunnen we onszelf goed in de markt zetten door de juiste geur te verspreiden. Dit geldt ook voor bedrijven. Al met al zijn er maar een handjevol bedrijven dat écht intensief bezig is met geurmarketing. En dat is opvallend, zeker als je kijkt naar de vele positieve effecten die een geur kan hebben.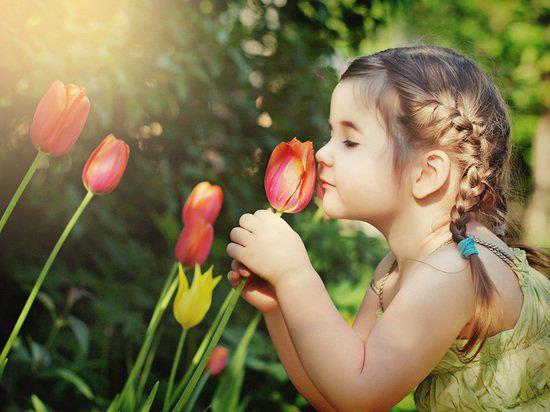 De kracht van geur
Een aangename geur kan ervoor zorgen dat mensen zich prettiger voelen in je winkel, langer blijven rondneuzen (letterlijk) en wellicht meer spenderen. Om deze redenen zorgen supermarkten er dan ook voor dat je altijd de geur van versgebakken brood kunt ruiken. De M&M World Store in Londen heeft zelfs een heel luchtsysteem geïnstalleerd dat een sterke chocoladegeur door de gehele winkel verspreidt.
Maar bedrijven als Scotch & Soda en Abercrombie & Fitch bewijzen dat je ook een stapje verder kunt gaan. Zij gebruiken geur niet alleen om het gedrag van consumenten onbewust te beïnvloeden, maar beschouwen geur als een onderdeel van hun merkidentiteit. Iedereen die wel eens in één van deze winkels komt, herkent onmiddellijk de unieke geur die er rondhangt. En die geur vind je terug in al hun filialen: altijd en overal. 
Een geheugen voor geur
Maar waarom zouden zij hiervoor kiezen? Dit heeft er alles mee te maken dat ons reukzintuig in staat is om bepaalde herinneringen en emoties op te roepen bij het ruiken van een bepaalde geur. Het deel van onze hersenen dat geuren verwerkt, is namelijk ook verantwoordelijk voor het verwerken van herinneringen en emoties. Om die reden wordt een geur onmiddellijk gekoppeld aan een positieve of negatieve ervaring. Het is niet eenvoudig om zo'n associatie weer kwijt te raken. Iedereen die wel eens ziek is geworden van bijvoorbeeld tequila, weet precies wat ik bedoel. De geur van het drankje alleen al, kan misselijkmakend zijn.
Winkelketens als Scotch & Soda en Abercrombie & Fitch spelen hier goed op in door hun typerende geur te koppelen aan een positieve ervaring. Dit kan de winkelervaring zelf zijn, maar ook het zelfverzekerde gevoel dat je krijgt wanneer je jouw nieuwe kledingstuk voor het eerst draagt. Doordat de typerende winkelgeur namelijk ook op de kleding wordt gespoten, ruik je dit nog steeds wanneer je jouw nieuwe kledingstuk voor de eerste keer aantrekt. Het koppelen van deze geur aan een positieve ervaring, zorgt er bovendien voor dat dit positieve gevoel terugkomt, zodra jij later opnieuw één van deze winkels binnenstapt. Onbewust word je overvallen met positieve emoties. En zoals je inmiddels misschien wel weet: emotie doet kopen! 
Een onweerstaanbaar merk
Het kan dus wel degelijk interessant zijn om eens stil te staan bij de 'feromonen' van jouw merk. De juiste geur verspreiden kan ervoor zorgen dat je merk letterlijk onweerstaanbaar wordt. Toch is het kiezen van de juiste geur nog niet zo eenvoudig. "If you get it right, it's a good thing. But if you get it wrong, it's worse than no scent at all.", aldus een professor die onderzoek deed naar dit onderwerp. Geurmarketing is dus iets waar je letterlijk een neusje voor moet hebben.