General Description
The MARUG International Marketing Experience offers both Dutch and international students the opportunity to do marketing related research in a large European city. You will be travelling with 30 selected students and you will visit international companies and experience what the cultural differences are compared with the Netherlands. Several companies will provide us with interesting cases, masterclasses, or any other interactive program. Next to the company visits, there will be enough time to explore the city and to visit cultural highlights. Also during the evenings, there will be plenty of time to discover the city! 
To make sure that everyone is well prepared, there will be a preparatory phase before the journey takes place. During this phase, there will be 6 lectures and 7 socials. The lectures will be given by marketing experts of several companies, who will share their insights regarding the theme of the journey. We will also work on some interesting business cases. The socials are organised to make sure that all the students get to know each other before departure. Most lectuers and socials will take place on Monday evening, but sometimes they will be scheduled on a Thursday night. Back in the Netherlands, there will be a reunion social. The International Marketing Experience is organised by the IME committee. To participate, you should have at least 90 ECTS.
"Unilever was very impressed with the caliber of the students' participation and looks forward to an equally fruitful meeting next year."
- Sarah Brady (Communication Director Unilever, Italy)

During previous years, the IME has visited Lisbon, Vienna, Barcelona, Prague, Istanbul, Rome, Budapest, and Madrid. Companies that have participated in the IME are among others Heineken, TNT, Unilever, Ogilvy, The Royal Bank of Scotland, KLM, and many more. 
IME 2022 - Milan
This year the international marketing experience will take place in the economic heart of Italy, Milan!
Did you ever buy something because of your favorite influencer on Instagram? Or do you check the reviews online before buying new running shoes? Nowadays, people's online opinions play an important role in the marketing strategies of companies. Consumers share their views about products or services on social media or customer platforms. This online 'buzz' is able to create a change in satisfaction, brand awareness and brand loyalty. Therefore, today's customer has more power than ever before. They are able to change the opinions of others, make brands go viral and let traditional media campaigns disappear. 
Brands are aware of these effects and want to make sure people talk about their company online. However, what are the different strategies of those companies? How can you make your company go viral? Or who should influence your brand? To get a more in depth understanding of this theme we will visit different companies in Milan, who will give an interesting insight in this year's theme: Customer Impact: the strength of word-of-mouth.
Subthemes:
Guerilla/ viral marketing
Influencer marketing
Social media
Electronic word-of-mouth (eWOM)

The IME 2022 will take place from the 16th till the 23rd of April. The costs of the trip will amount 350 euros, including flight tickets, accommodation, breakfast and transport in Milan. Applications are closed.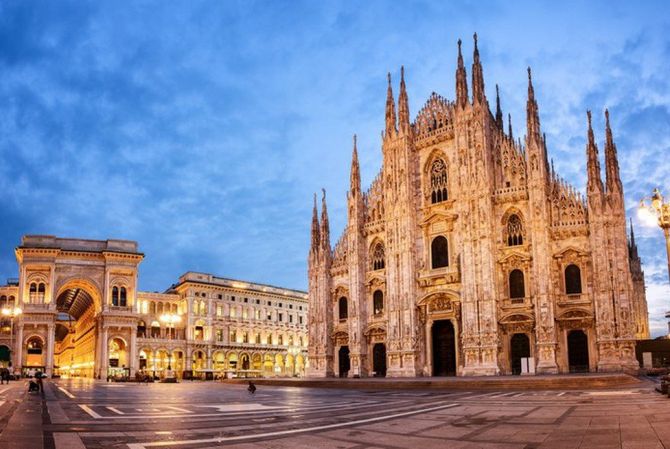 Previous IME: Prague 2019
Have you ever noticed that Coca-Cola in the Netherlands tastes different then Coca-Cola in Brasilia? The answer to this question is related to this year's theme: Glocalization. This term is used to describe products and services that are distributed globally, but which are at the same time adjusted to the local market. In this way customers experience a global product but the product is fitting their local preferences.
Prague, the capital city of the Czech Republic, is a marvel of architecture and culture. It is considered as one of the most beautiful cities in Europe, and has a lot to offer. Prague is a city where traditional culture meets the modern world. From beautiful historical buildings to spectacular nightlife, Prague has it all! 
The IME of 2019 took place from the 14th to the 21st of April. The costs of the trip were 299 euros.